Our results can be used by all of those who decide on the location of services and infrastructure in time and space. The results are used particularly in the areas of regional development, housing, labor and social affairs, indicators' monitoring systems of interventions, urban planning, transport infrastructure and security. Wherever there is a need to effectively and objectively evaluate, rationalize, compare and measure the impact of decisions with a territorial impact.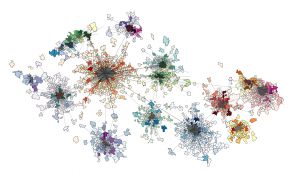 The central government uses the mobility information to flexibly and accurately answer questions where to target projects and whether expected results were met. Predictive and statistical information on population mobility is the necessity for planning and development of public mobility infrastructure, as well as for building new and prioritizing the modernization of other existing facilities and services.
Local governments, municipalities and regions are responsible for land use planning documentation, based on which decisions in the territory are made. They prepare and evaluate investment projects and projects that have an impact on the occurrence and mobility of inhabitants.
Entrepreneurs and businesses use the information on the occurrence of the population in the area to review their investment and operational plans.
Public participates in a land use planning process, checks the results of the measures implemented by public administration and the circumstances of their origin, takes into account information about conditions in the area when deciding on housing.
For more information about areas of application please visit certified methodology page.